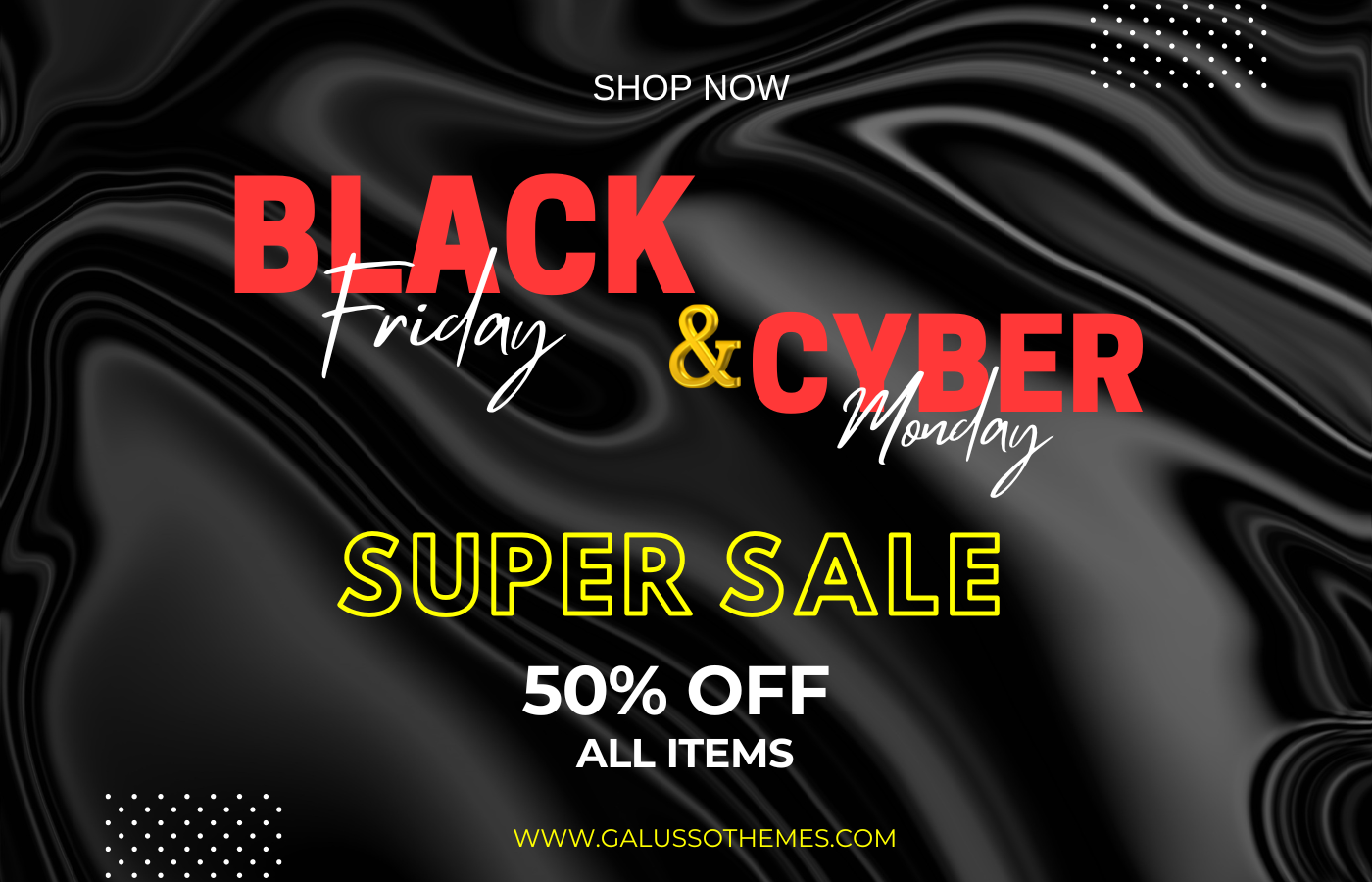 Visitors always pay attention to a website's header, so it's critical that you impress them right away by making your WordPress website header eye-catching and easy to navigate. If you want to make the greatest website header possible, you should consider utilizing a WordPress header plugin. In this post, we've compiled a list of the useful WordPress Header Plugins for attracting clients to your WordPress eCommerce site.
Why should you use WordPress Header Plugins? #
Adding custom code and utilizing a WordPress header plugin are the two major ways to change the header in WordPress. You may simply make any modifications to your header by utilizing custom codes if you are competent at coding. If you're new to WordPress, you should look at WordPress header plugins, which may be used to enhance the header with numerous features and make it stand out on your site. The advantages of utilizing a plugin to customize your WordPress header are listed below.
Fix banners, notification bars, and other header elements.
Add your own images and messages to the headers.
Make a promotion with discounts, special offers, and gifts, for example.
Top Excellent WordPress Header Plugins #

STAX Header Builder, which uses a front-end drag-and-drop visual interface to construct page headers, is the first option on the list of WordPress header plugins. With STAX, you can get a live preview of the header while designing it and effortlessly transition between desktop, tablet, and mobile views. The plugin lets you customize your site's headers by altering the background, border, and font, as well as allowing sticky, boxed, full-width, custom height, and custom width.
Main Features:
Frontend drag-and-drop header construction interface with live preview
Works with any WooCommerce theme without a hitch
Change between mobile, desktop, and tablet screenshots with ease
Allows you to customize headers for various pages on your WordPress site
You may use this free WordPress plugin to add custom header photos to each page of your website. You may simply select a different picture for each menu page independently. Later on, you'll be able to control the CSS for these pictures directly from your theme. The WordPress Dashboard makes it simple to manage menu items like categories, posts, and pages.
Main Features:
Make your WooCommerce categories stand out with distinctive visuals.
Menu pages, articles, categories, items, and links can all be used.
The ultimate solution to include unique header images in WooCommerce categories

This sticky menu plugin, which has over 90,000 installs, allows you to keep your menu or header at the top of the page when scrolling. MyStickymenu is a flexible plugin that can be used to build welcome bars for announcements, promotions, and more. It's a little plugin that keeps the header menu at the top of the page for simple navigation. This plugin is localized in the sense that it supports several languages and is in charge of practically all themes.
Main Features:
Create a floating sticky bar
Have fade and slide effects
Disable it for small screens however you like
Change the background color, opacity, sticky transition time, and visibility

You may use Fixed And Sticky Header, a free WordPress plugin, to keep your menu and header displayed at all times. When the other information on your website is scrolled, the menu or header stays at the top. The plugin allows you to customize the background and text colors of the fixed header. You may also provide the header's Class or Id. If you're looking for a lightweight, basic sticky header and menu plugin, this is it.
Main Features:
Easy customizing option
Fixed header on given scroll
Custom background and font color option
User-friendly interface

Head, Footer, and Post Injections is a free WordPress header plugin that does exactly what it says on the tin. To make it more clear, it provides an easy-to-use interface for creating Google Analytics, Facebook Pixel, Google DFP code, and other codes that can be added to any headers, footers, or posts. To receive quick results, simply copy the produced code and paste it into the required field. It even has an AMP-specific component where users can quickly insert certain scripts into AMP sites.
Main Features:
Option for centralized management that is simple.
Injections for desktop and mobile devices are distinct.
Adding codes is a simple process.
Regardless of the theme utilized.
Placeholders for unusual code locations are supported.

Insert Headers & Footers is a comparable plugin that allows users to add helpful header codes to any of their articles and pages. Unlike other plugins, however, users may quickly alter and place scripts from a single location. You may add Google Analytics, custom CSS, Facebook Pixel code, and more to this simple install and set up the plugin. To get started, add the Header and Footer codes to the settings page. In addition, this free WordPress custom Header plugin gives a simple way out of a difficult procedure requiring a dozen distinct plugins and gets it all done in one go.
Main Features:
Installation and setup are simple and quick.
The theme includes a custom CSS option.
Support Google Analytics, Facebook Pixel code, and other features
Add any codes or scripts, such as HTML and Javascript
The interface is easy to use.

Let's talk business now that we've discussed making the menu persistent and adding header pictures. First and foremost, Ad-inserter is a free WordPress Header plugin that provides powerful advertising possibilities to users. This also applies to putting it to the headers. It works with all types of advertisements, including Google Adsense, Amazing Native Shopping Ads, Media.net ads, and others. In addition, with Ad-exact Inserter's placements, you can take your business to new heights. You may easily inject adverts before or after the header tag or the footer.
Main Features:
Copy and paste functions are simple to use.
Almost every ad niche is supported.
Flexible and adaptable.
Option for automatic ad placement.
Ads may be aligned and styled in a variety of ways.

This free header design plugin has over 300,000 active installs and provides excellent functionality for your site's header. You may add snippets to your header, footer, or anyplace below or above your page content using its simple interface. Moreover, it allows you to add a little code snippet to your header without having to use several plugins. Furthermore, you may use this plugin to see which snippets are loaded on your site, where they appear, and who added them.
Main Features:
Support custom post type
Use the shortcodes to put the code manually anywhere you like
Manage which pages or posts loads
Control exactly where to load the script

Unlike the previous plugins we've described, which are just meant to support the header, this WordPress plugin allows the functionality to support all elements. To make it specific, you may make any element with a class or ID sticky using Sticky Menu & Sticky Header. You may move them around, change their spacing, and even have the stickiness display on specific screen sizes. In addition, it has a Debug mode to help you figure out why you're having problems. It also has an extra feature called Admin Bar aware mode.
Main Features:
Almost any element with an ID or class can be made sticky.
Several modes are available, including Dynamic, Legacy, and Debug.
Custom spacing is available.
Push-up elements are available as an option.
Aware mode for the admin bar.

If you've previously installed Elementor, a page builder plugin, and wish to pair it with a WordPress header plugin, this plugin may be ideal. You must, however, ensure that the Elementor plugin has previously been installed. Then, with this plugin, you can use Elementor to create a layout and use it as a header or even a footer. You may also make several box header and footer designs with the Elementor editor.
Main Features:
Choose from a variety of header display options
Automatically inherits the site logo and title
Various menu layouts for navigation
Compatibility with major plugins
Fantastic assistance

Woody Ad Snippets is a fantastic WordPress header plugin that allows you to easily create headers for your website. Not only that, but it also allows you to add Adsense and footer codes. Like most of the header plugins on our list, this one allows you to include Facebook pixels, scripts, image tags, and so on. But the best part about this plugin is that you can use conditional logic to reveal or conceal code snippets.
Main Features:
An easy-to-use code editor with a syntax highlighter.
In the Gutenberg editor, a special unit is used to add a snippet.
There is no limit to the number of code snippets you can use.
Based on conditional logic, show or hide code snippets.
Code snippets can be exported and imported.

This is a free WordPress header plugin meant to let you design and build headers for your website, as the name suggests. As a result, the WordPress Header Builder Plugin may be quite useful in the creation of headers. It comes with an easy-to-use drag-and-drop builder that makes designing your header a breeze. You may also upload header photos, messages, and logos, which will assist you with the modifications even more.
Main Features:
Fully customizable header colors and sizes
The header can be positioned in a variety of ways.
Sticky headers are available.
User-friendly and simple to operate.
Excellent options for navigation.
Conclusion #
With the help of the WordPress header plugins discussed above, you can customize your website header a lot more quickly and efficiently. All of them will assist you in customizing the header of your WordPress site to make it more navigable and interesting. Please let us know if you have any more questions or suggestions by posting a comment below.
Last but not least, you can also get more Free WordPress Themes to make your blog more attractive and professional!